When the Water for Colorado Coalition came together in 2015 around the creation of the Colorado Water Plan, we were united by a simple belief — that a state water plan must serve all Coloradans, from the farmland of the Eastern Plains and the fertile orchards of the Western Slope to the recreational wonderland of the High Rockies and our urban streams. 
Water connects us. We are brought together by our shared reliance on rivers, which form the basis of our communities and economy. In recognizing this, Water for Colorado has always sought to bring together a diverse set of perspectives from throughout the state to inform our work and ensure it is done on behalf of all Coloradans, in every river basin, across the state. 
We thought we'd take this opportunity to introduce you to some of our members and colleagues around Colorado.
Abby Burk,
The Colorado
We purposefully moved from the mountains in the Front Range to the Grand Junction area because it's a river town. With the confluence of the Colorado and Gunnison Rivers, the connection and access to rivers are all around us. Access to a flowing river for recreation is essential to my family and the reason why we put down roots in the Grand Valley. 
Best part of working on Colorado water: Creating relationships and partnerships with a variety of folks and (re)connecting them to their watershed and rivers.
Favorite type of river recreation: This is a TOUGH "one" for me: Kayaking (1st), SUP (2nd), and fly fishing (3rd). I can't point to a distinct single favorite because different rivers and seasons offer so much enjoyment in different forms.
River reach that's most special to you: So hard to choose! My first reaction is the Colorado River through the Grand Canyon – all 277 miles. If we are talking about within Colorado, then the river that is most special to me is the Ruby Horsethief section of the Colorado River. (Many spring, summer and fall weekends I'm headed out on RBHT for a day trip in my kayak.)  
How Coloradans can help their rivers: Know where your water comes from and that all of us – people and nature – depend on the same water. In our semi-arid state it is essential that we are all water stewards – the health of our rivers depend on it.
Sinjin Eberle,
The Animas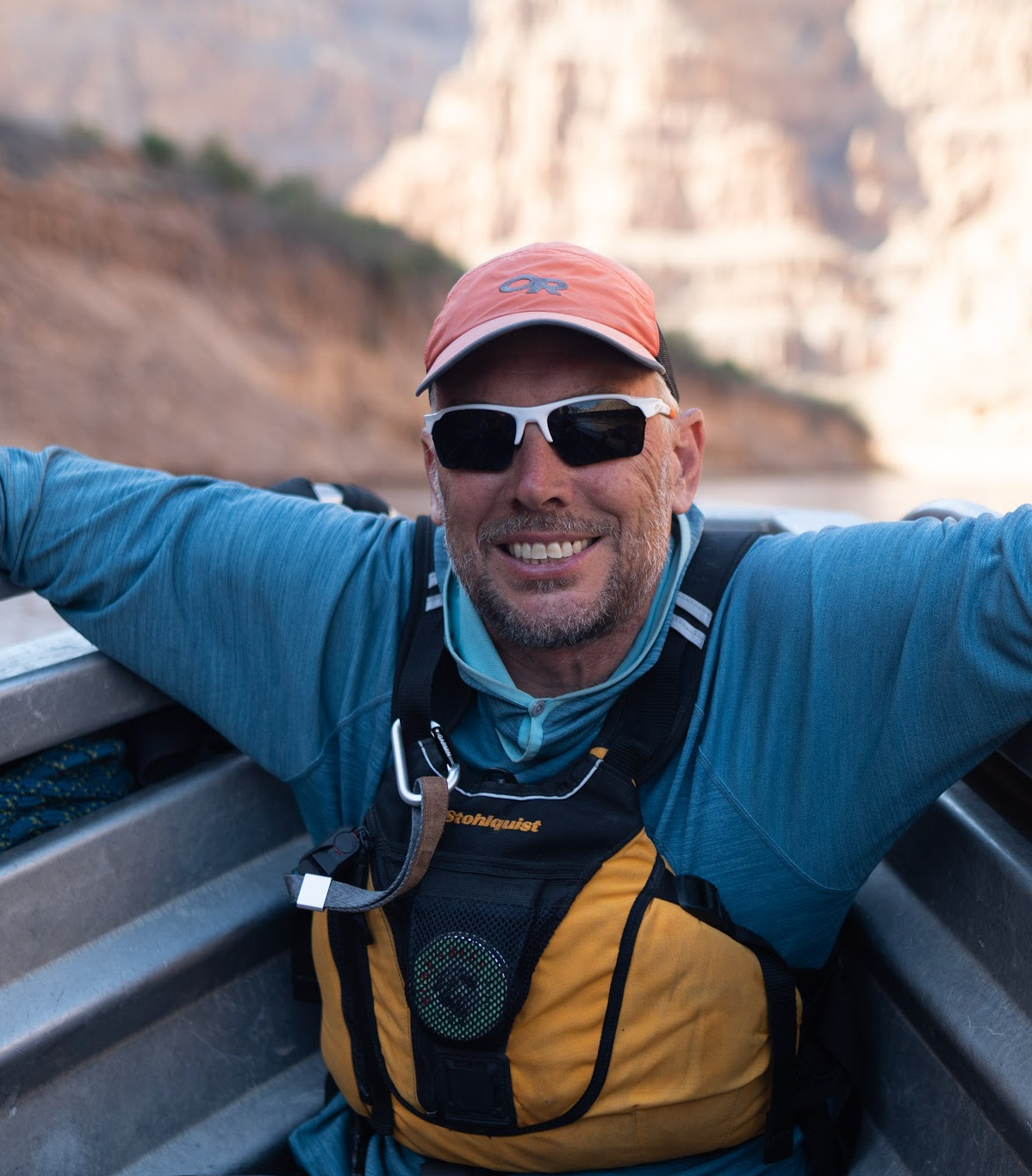 Happily thriving near the banks of the Animas River in Durango, Colorado (and acknowledging this as the ancestral lands of the Ute people, as well as being connected to the communal and ceremonial spaces of the Jicarilla Apache, Pueblos of New Mexico, Hopi, and Navajo Nations).
Best part of working on Colorado water: The best part about working on Colorado water is the feeling of home. I grew up in Western Colorado (Paonia) and have always had a strong, personal connection with this part of the state. Having the opportunity to put my skills and motivation to work on behalf of the rivers and landscapes that I love is both a great privilege and great responsibility. I relish the opportunity to make a difference for this awesome part of the country.
Favorite type of river recreation: My parents took us on many rafting trips every summer when we were kids. The San Juan, the Gunnison, stretches of the Colorado, the Yampa, Roaring Fork, and our local North Fork of the Gunnison were all playgrounds to us growing up. In college at Arizona State University, I would lead college trips on the San Juan, so rafting has always been my closest connection to rivers. I like to fish a little too, but the feeling of those first tugs on the oars simply can't be beat.
River reach that's most special to you: Certainly the stretch of the San Juan River in Utah from Mexican Hat to Clay Hills Crossing is like home to me – I have done so many trips on that stretch that I have it practically memorized. But my favorite stretch of Colorado river might be the Yampa River from Deerlodge Park through Dinosaur National Monument. There is so much history, grandeur, environmental policy relevance, and adventure on that run that it is pretty much incomparable.
How Coloradans can help their rivers: Certainly advocating state and local leaders around policies on behalf of protecting our rivers and the ecosystems and economies they support is the most direct way to take action. But a possibly unexpected thing that everyone can do to be involved in our water conversation is around local food. Learning about and making wise choices about where people get their food has a tremendous impact on not only the health and community benefits of local food, but also making choices about what farmers or ranchers are actively stewarding their operations in a river-conscious way. From farmers markets and farm stands, to local grocery stores and restaurants, Coloradoans have a remarkable amount of power to guide good stewardship of our rivers through the choices they make with their food dollars every day.
Molly Mugglestone,
The Upper Gunnison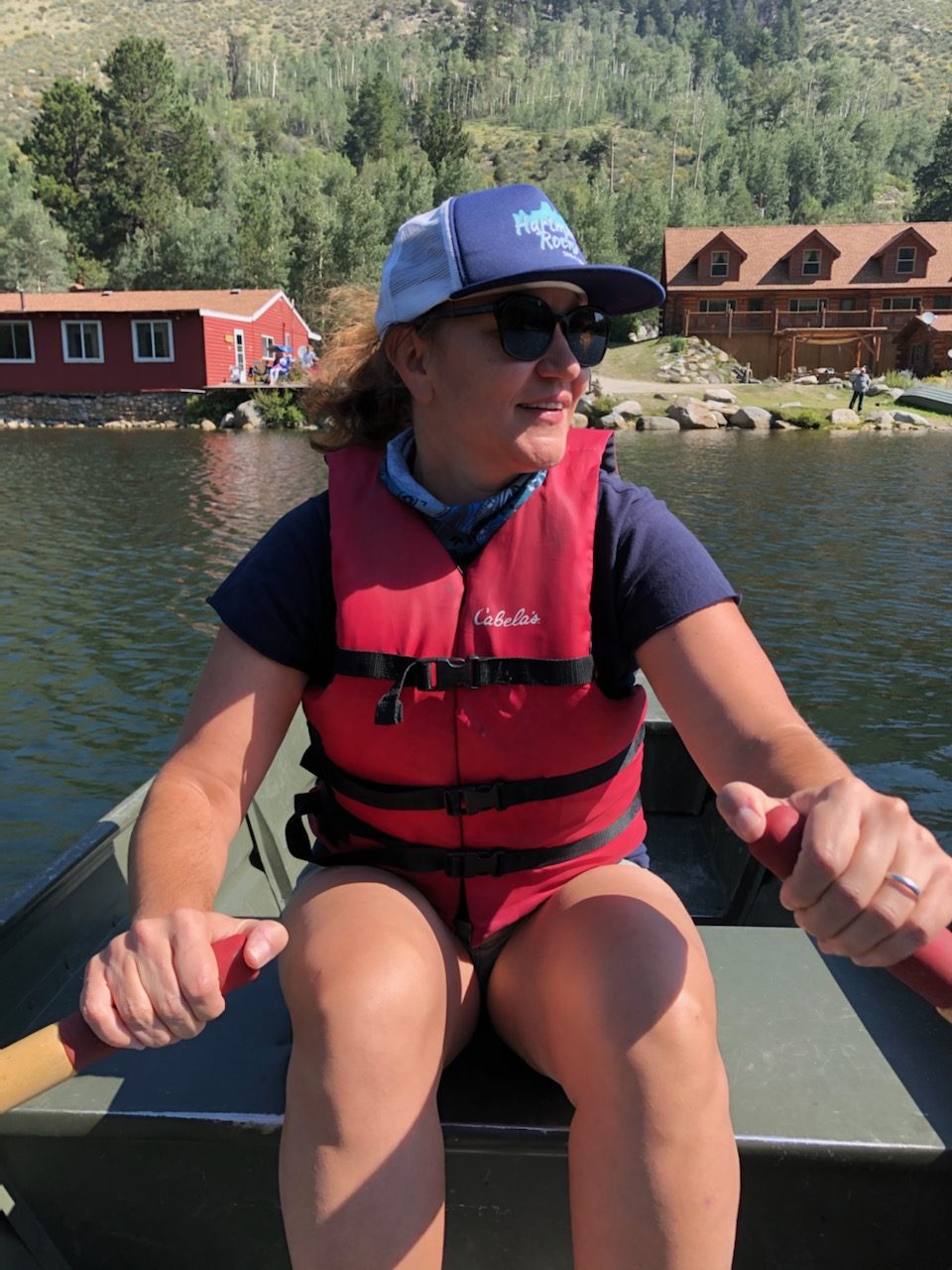 I have lived in Gunnison for 16 years and feel such a connection to the public lands and waters in this area. As I raise my daughter here I know how special this kind of lifestyle is and how fortunate we are to live in such a beautiful place. Protecting the places we love is critical as climate change continues to change our reality. 
Best part of working on Colorado water: Feeling a connection to the thing that sustains life and sharing that with Coloradans. 
Favorite type of river recreation: Floating on the Gunny. 
River reach that's most special to you: The Slate River in Crested Butte- the Great Blue Herons that call that stretch home are gorgeous and represent such a peaceful element of nature. 
How Coloradans can help their rivers: We all need to understand where our water comes from locally so we can protect what we love and what sustains our communities and our lives. Climate change, aridification and drought will damage our rivers and water if we don't act now.  
Drew Peternell,
The Yampa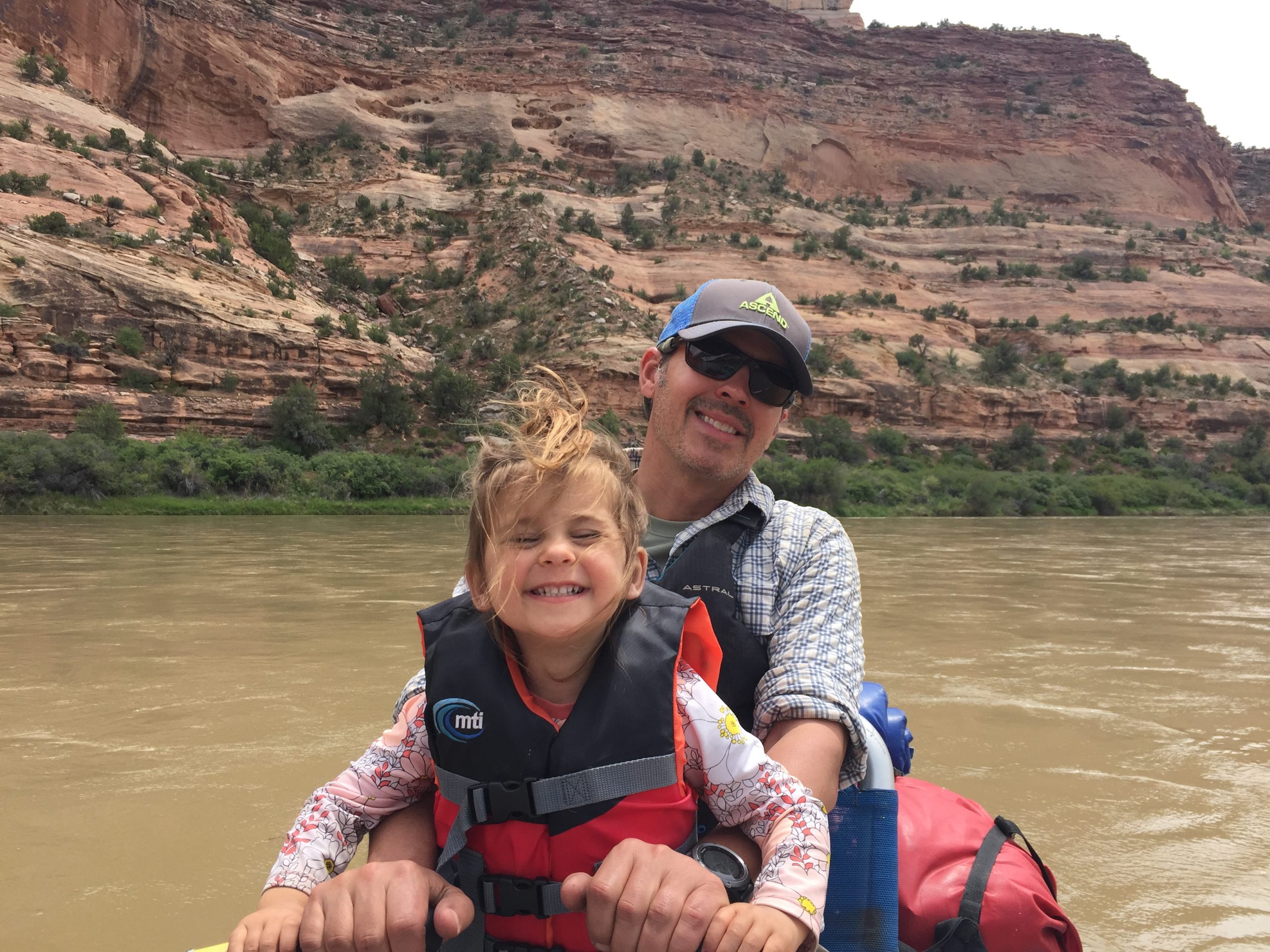 I have lived in a number of locations across Colorado, including the Front Range, the upper Arkansas River basin, and the West Slope. I was recently lucky enough to move to Steamboat Springs, and I am happy to now call the Yampa River basin home.
Best part of working on Colorado water: Water is so critically important to the high quality of life we enjoy in Colorado. It fuels our cities, our industries, our farms and ranches, and our recreational pursuits. At a time when water demands are increasing and water supplies falling, it is especially exciting to work to help define how Coloradans manage water for our future.  
Favorite type of river recreation: I started recreating on Colorado's rivers in a whitewater kayak, and as time went by, I transitioned into whitewater rafting. I have recently gotten into stand-up paddle boarding, which I love to do on the section of the Yampa running through downtown Steamboat. I work for a fisheries conservation organization, and of course, I have always found time to go fly fishing on the waters I work to conserve.  
River reach that's most special to you: One of my first projects for Trout Unlimited involved the Gunnison River as it runs through the Black Canyon and Gunnison Gorge, and one of my first overnight river trips was on this same section of river. Thus, the Gunnison has always been special to me. The Yampa River – the place where I will teach my children about rivers and water – is now vying for the top spot on my list.  
How Coloradans can help their rivers: Take your kids out for a river clean-up volunteer day with your local watershed group or Trout Unlimited chapter. Work to reduce your water use around the house and tell your friends why you do. 
Jared Romero,
The Rio Grande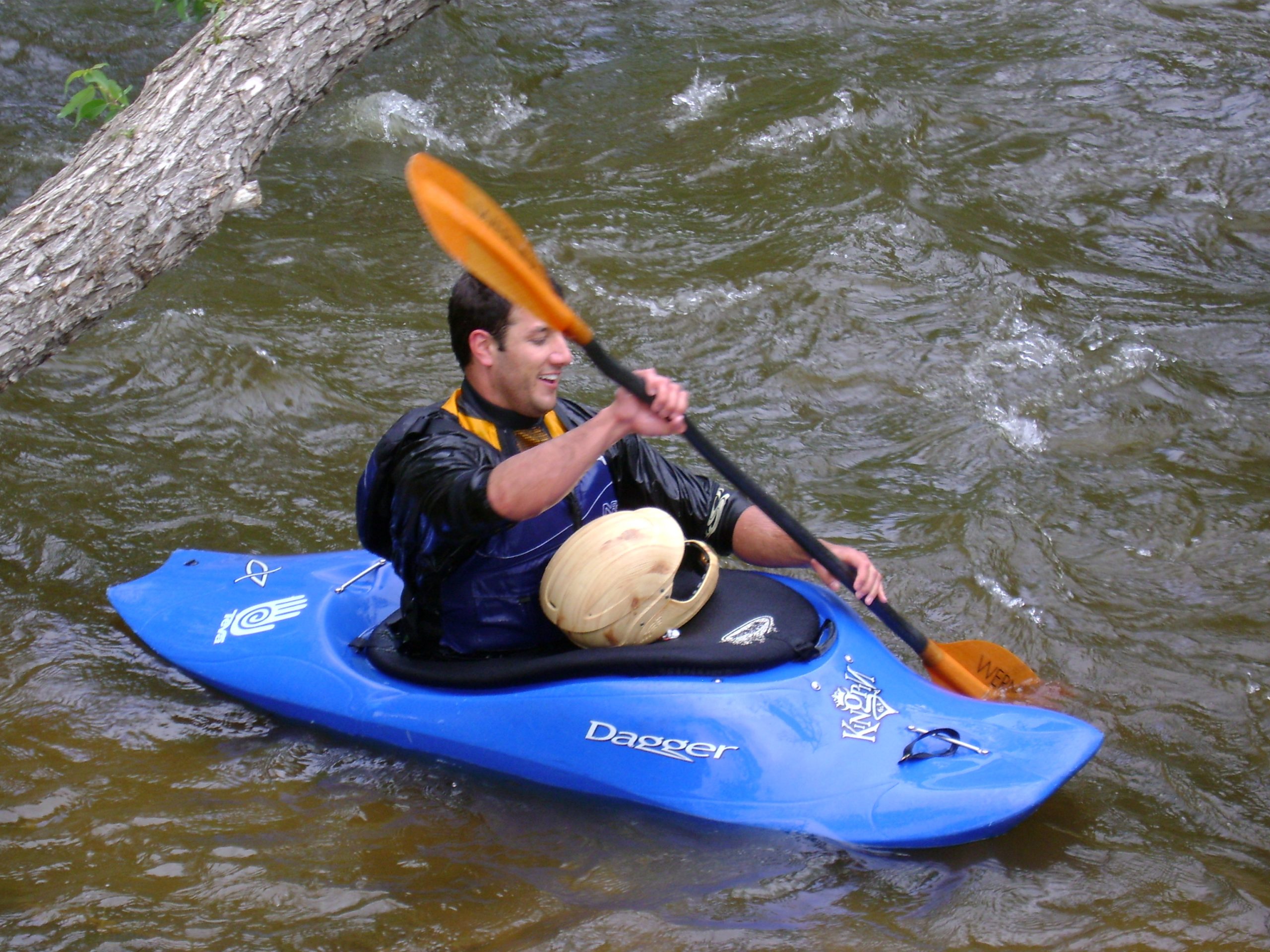 Best part of working on Colorado water: Knowing the value of water and how important it is to our future.
Favorite type of river recreation: Rafting and fly fishing.
River reach that's most special to you: My favorite stretch of river is Browns Canyon along the Arkansas due to many great raft trips with friends.
How Coloradans can help their rivers: Water is essential for us all and we have some rough dry periods ahead. We need all Coloradans to be educated about water in the state and use their voice and be engaged by advocating for policies that are water/river smart. 
---
Sep 22, 2021 -
DENVER, CO — The Water for Colorado Coalition today released the following statement in response to the release of the U.S. Bureau...