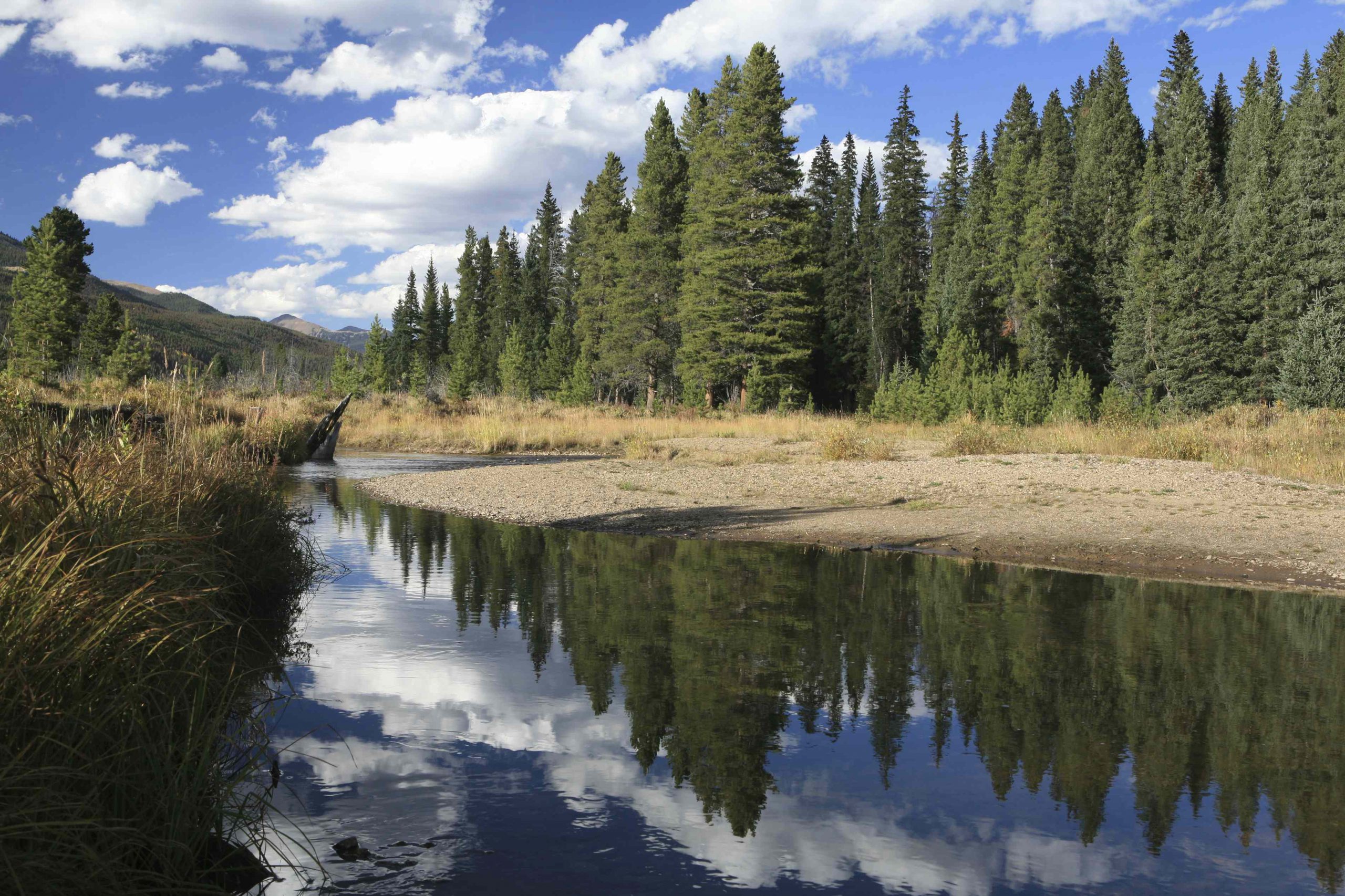 Colorado is packed full of water enthusiasts. From adrenaline craving boaters, to solitude loving anglers and folks who simply enjoy a day spent by the river, we live in a community that values getting outside and on the water. These past couple of months I have learned something else: Coloradoans care about issues that involve our rivers and we are ready to take action to protect them.
I have been working as part of a state-wide effort advocating for water conservation and efficiency to be our primary approach to meeting water demands outlined in Colorado's first ever Water Plan (set to be finalized in 2015). As a field organizer, I get to spend a lot of time meeting like-minded water folk. With the release of the film DamNation, we water nerds have been congregating in mass at screenings being held across Colorado—and the country.
For those who haven't seen the film, go see it. But first—keep reading. DamNation sheds light on the connection we, fish and wildlife, and our communities feel to rivers in the U.S. For decades popular culture has dismissed a river's value beyond the consumptive potential of the water it carries. Thankfully, that mindset is changing and we have the opportunity to put principle to action.
We are learning that when we manage, manipulate and divert a river there are consequences. Developing new projects on rivers should be a last resort for meeting water demands. Conservation and efficiency is cost effective, proven to work and keeps our rivers healthy and flowing.
There is still time to positively influence the Colorado Water Plan. Let the Colorado Water Conservation Board know Coloradoans want to see a commitment to high conservation goals in our state water plan. I have enjoyed meeting and talking with many of you over the last couple of months. Now, it's time to start talking to decision makers.
To steal the ending of the DamNation and a quote from the great author and activist Edward Abbey, "Sentiment without action is the ruin of the soul."
~ Kristin Green, Conservation Colorado
---